After pARTY

After pARTY was a monthly unofficial after party kicking on from the exhibition openings of galleries in the area. After pARTY celebrated contemporary artists and their practices featuring a different artist each month.

In the past After pARTY has featured: Rosie Deacon, Get To Work, Lily Golightly, 110%, Caroline Garcia & Claudia Nicholson, Roslyn Helper, Prue Stent & Honey Long, Angela Goh, Leila El Rayes, Chun Yin Rainbow Chan, Show Us Your Teeth, Make or Break and Hannah Brontë

After pARTY was held on the first Wednesday of every month at Freda's from March 2016 - June 2017.

@artafterparty #afterpARTY
After pARTY #1 | Rosie Deacon x Redfern Convenience Store
March 2016
Step into a world of gold, glittery, giggly fun as Rosie Deacon transforms Freda's bar into an immersive installation filled with sculptures, projections, performances and more! Get silly on Kandy Kool-Aid Kocktails and boogie with Candy Shop dancers to the sounds of 50 cent and R Kelly. A new video work will be premiering on the night filmed in Redfern Convenience Store, and Hazem from Redfern Convenience Store will be manning a pop up Candy Shop bringing you, the customers of the day, his latest and greatest products!


After pARTY #2 | Get To Work
April 2016

Get your twerk on in Get To Work's Dancehall filled ~after pARTY~ Fresh off the plane from the Solomon Islands Get To Work are transforming Freda's into an immersive island extravaganza, complete with a golden pool installation, tropical vine's and some *glitz* and *glamour*. Get your Kardashian fix with projections of Get To Work's video piece 'Kris finally gives Corey bf Status'. Boogie to Dutty Dancing Dj Shantan Wantan Ichiban's dancehall beats while you sip on a Dark and Dutty Cocktail. Make your way down to the Island of Freda's, get stranded and get down.



After pARTY #3 | Lily Golightly
May 2016

Throw back to the 60's with Lily Golightly's time warp ~after pARTY~ Travel back to the time of lava lamps, Go-Go dancing, art 'happenings' and patterned wallpaper as Freda's opens a wormhole to grooviest decade of the 20th century. Get spotted in something spotty or jig in something geometric as Lily Golightly creates handmade costumes to wear and share! Discover hidden art in every corner and get a taste of the times sipping a special 60's cocktail. Stay tuned for surprise guest performances and get practicing your favourite 60's dance moves!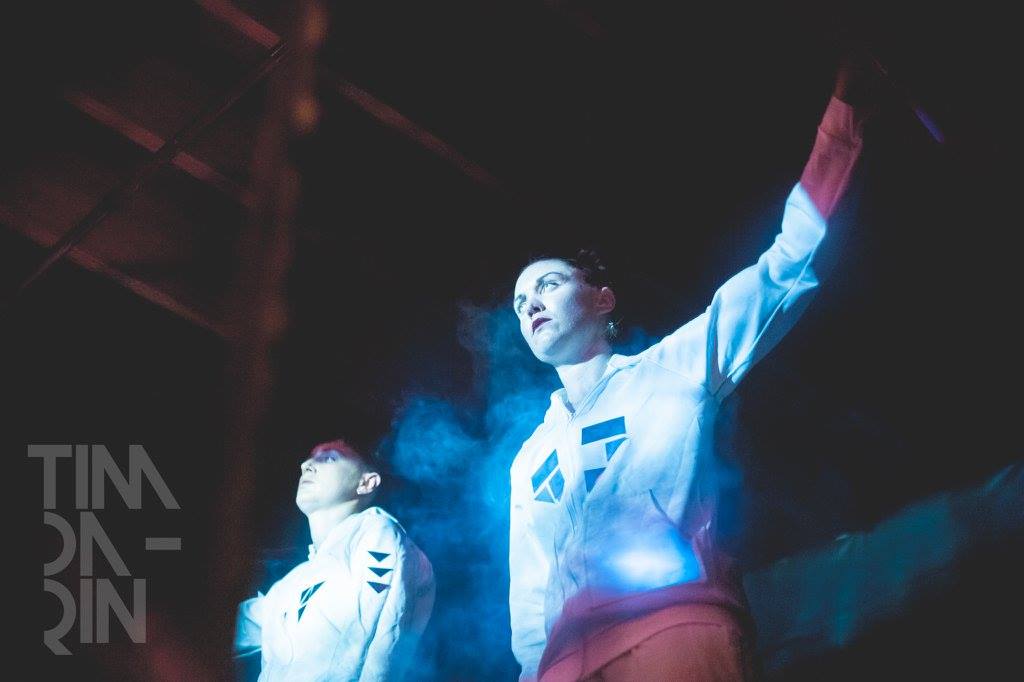 After pARTY #4 | Some Three Somes 110% ft Hissy Fit and LOMB
June 2016

This month, featured artist trio 110% join forces with Hissy Fit + LOMB (L'Oasis Mercedes Brotherhood) to create the ultimate triad. Convert to the art cult as three three somes achieve peak performance projection potential. Change your life today with 110%'s HI-NRG interventionist affirmations, you be you but BETTER. Let loose your inner dance demons to Hissy Fit's Dark Triad performative DJ set and ooze sweaty sexy as you move to the sounds of LOMB (L'Oasis Mercedes Brotherhood)! Bring three friends, drink three Bloody Mary's. You'll be seeing in three's by the end of the night!


After pARTY #5 | Caroline Garcia & Claudia Nicholson
July 2016

Home is where the heART is! Caroline Garcia and Claudia Nicholson throw open the doors to their Freda's House Fiesta. Get your live blingee portrait done by Claudia Nicholson and join the Freda's family tree. Dabble in a family movie night of Filipino and Latino soap operas, or kneel down to say your nightly prayers to Guadalupe aka Mama Mary and if your heart desires, the holy J-Lo. Get bootilicious as you dance the Otso Otso with Caroline Garcia and relive the sing-star glory days with some classic karaoke! You won't be leaving on an empty stomach as you cut cake cut shapes on the dancefloor! Mi Casa Es Tu Casa // Bahay Ko, Bahay Mo - Everyone is welcome!


After pARTY #6 | Your Beautiful Life Roslyn Helper
August 2016

Welcome to Your Beautiful Life. It's the future! Do you want to be the best queer cyborg you can be? You can update your life and personality in real time, just follow these simple steps to ensure that your body and mind and spirit are ultimate.

For this edition of after pARTY, Roslyn Helper invites you to step forward into the digital future and into the virtual realm of Freda's, a multidimensional world of networked decision-making that gives you everything you need to be the perfect future self. Take your ultimate queer cyborg personality test and let us guide you with predictive suggestions to becoming the new you. Take inspiration from a chorus of queer cyborgs who have arrived from the future to tell you everything you need to know! Find your best angles in a meta-selfie booth, then move them to the future of sound on the dancefloor as Spoonty B2B Apollo Roman mix beats of tomorrow, today.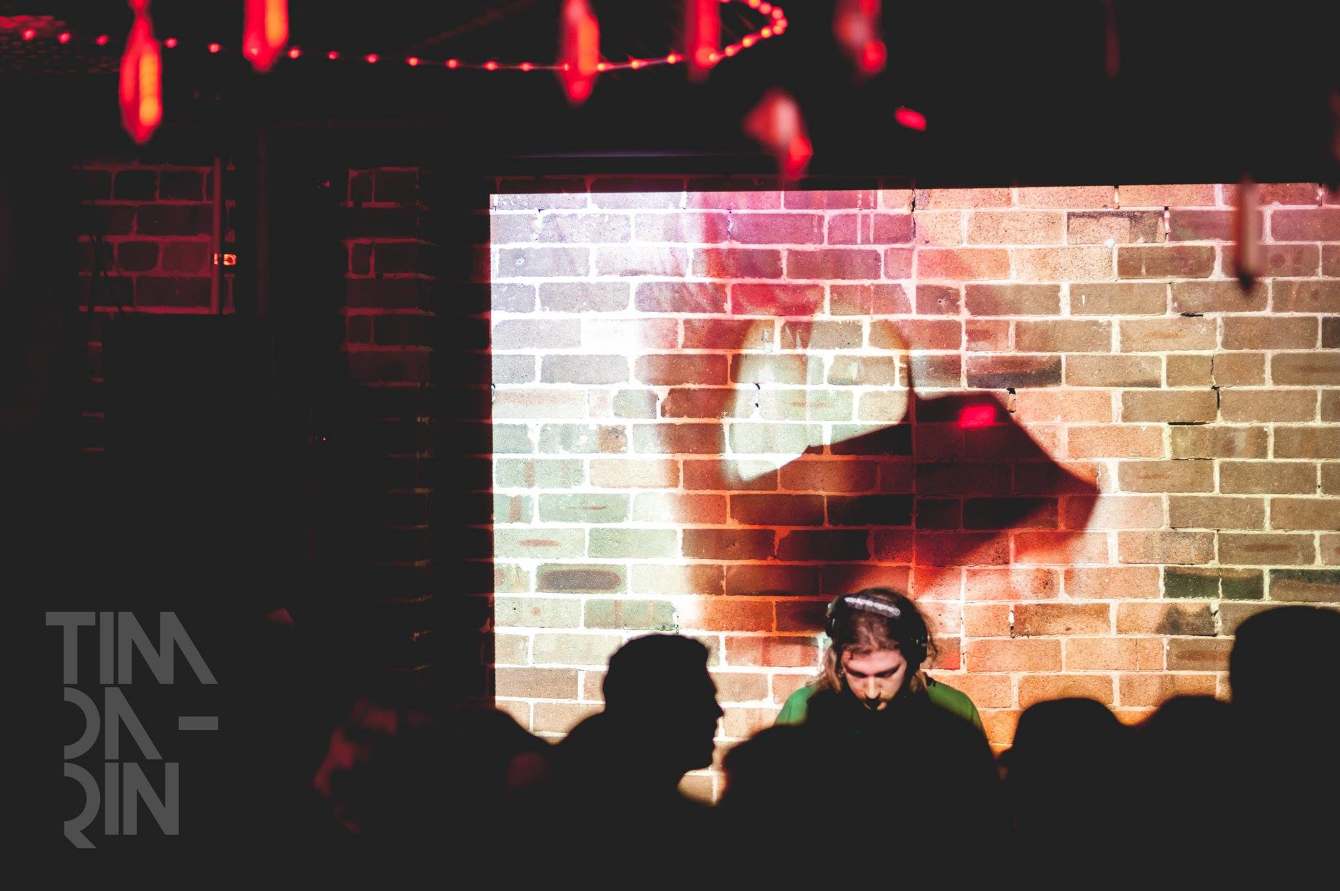 After pARTY #7 | Prue Stent & Honey Long
September 2016

Get your freak on inside Prue Stent and Honey Long's LOVE MACHINE! Step inside an orgasmic robot of chemical reactions, physical attractions, automated interaction and emotional abstractions. A red light disco celebrating all things seedy, weird and wonderful. Get hot and heavy on the dance floor with the help of heart throb DJ's Dream Dad and Earl Grey! Fall deep into the tunnel of love where your senses are romanced by spritzed pheromone atomisers and a suspended touching pool! Sip on a love potion and be entranced by live performance and projections.


After pARTY #8 | Angela Goh
October 2016

This month after pARTY doubles as the hotly anticipated product launch for 'ascent', and you're invited! Ascent is the latest in beauty and life. Harnessing the latest technology and the greatest minds in the fields of naturephilosophie, speculative realism, dark vitalism, beauty science and science fiction. Ascent is taking the beauty world by storm. Developed through a breakthrough process of time travel, scientists and beauty experts have managed to reverse humanity and life itself, right back to our origins in the primeval oceans as clustered ponds of slime-like substances - full of nucleic and amino acids, pure organic compounds - life generating, lubricating, and moisture-rich.

By harnessing this same slime that lead to the first cells, multicellular organisms, vertebrates, mammals, primates, humans, and advanced human thought and existence, Ascent is literally the essence of life. Imagine lathering on the silky, smooth, essence of life, right on to your skin. Imagine literally reversing the ages. Imagine the beauty of descending through the stages of life on earth to forge your own way out of the slime pools of time. Imagine defining your own Ascent. Then imagine turning your imagination into reality.

The Ascent product launch is an exclusive chance to celebrate this breakthrough product. There will be slick dj's FlexMami and Johnny Lieu, product samples, a product demonstration, and the opportunity to mingle with VIPs, and feel like one yourself.


After pARTY #9 | Leila El Rayes
November 2016

For this edition of after pARTY, Leila El Rayes invites you to step into her feminist punk Arabian night(mare) ! ! ! Glimpse El Rayes appear and vanish as she bellydances in an out of vision, camouflaged by a backdrop of traditional Egyptian fabrics. Be tempted by forbidden fruits and lured by serpents hidden beneath the swirling smoke of flavoured Shisha. Wielding a skirt of knives, watch Leila dance to the echoing beat of live Arabian drums and the jarring flash of strobe lights. High Priestess of the Brisbane underground, Sezzo Snot, will be clashing genres behind the decks, bumping between the best of punk, bellydancing, grime, experimental house and hip-hop.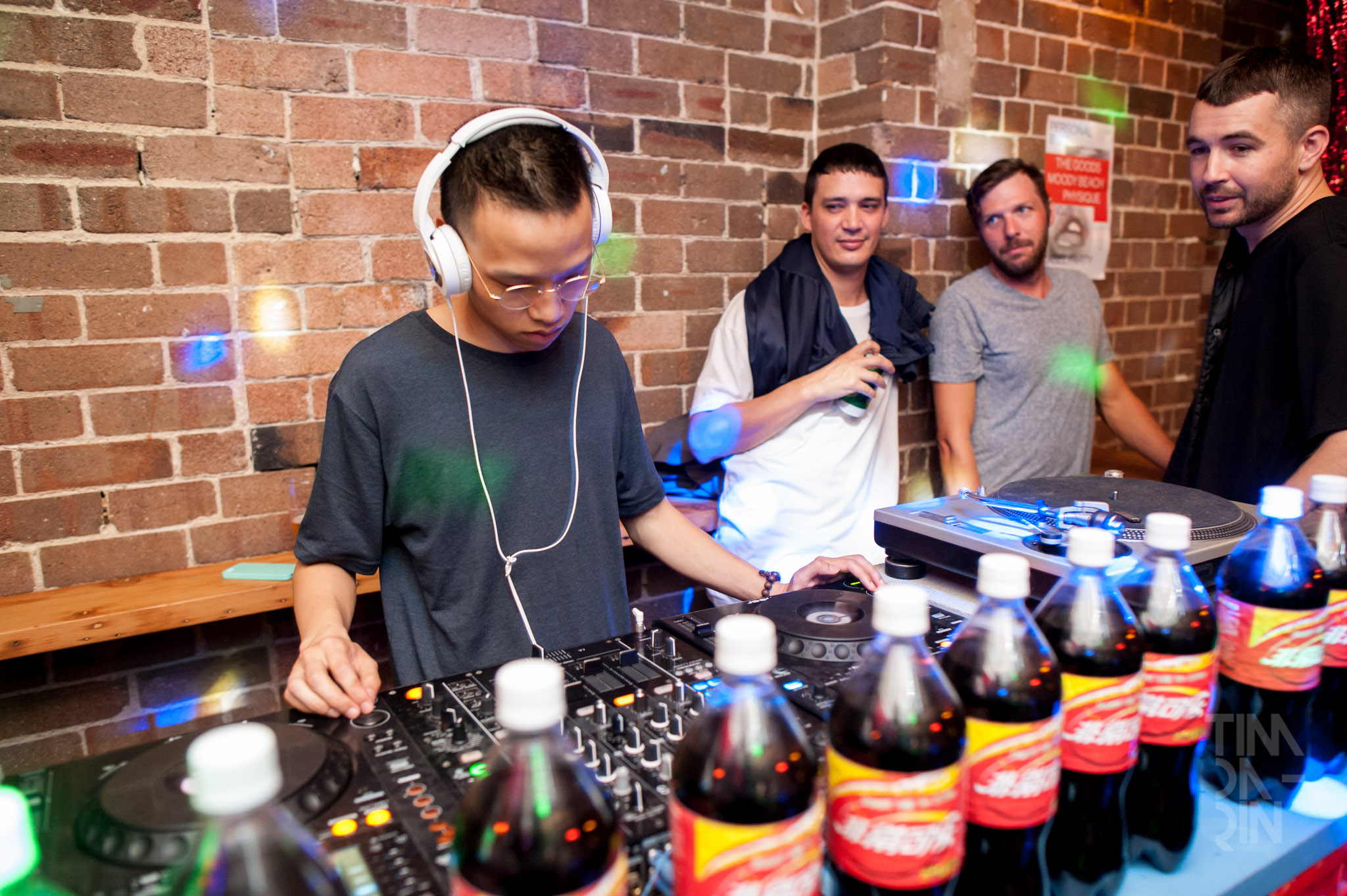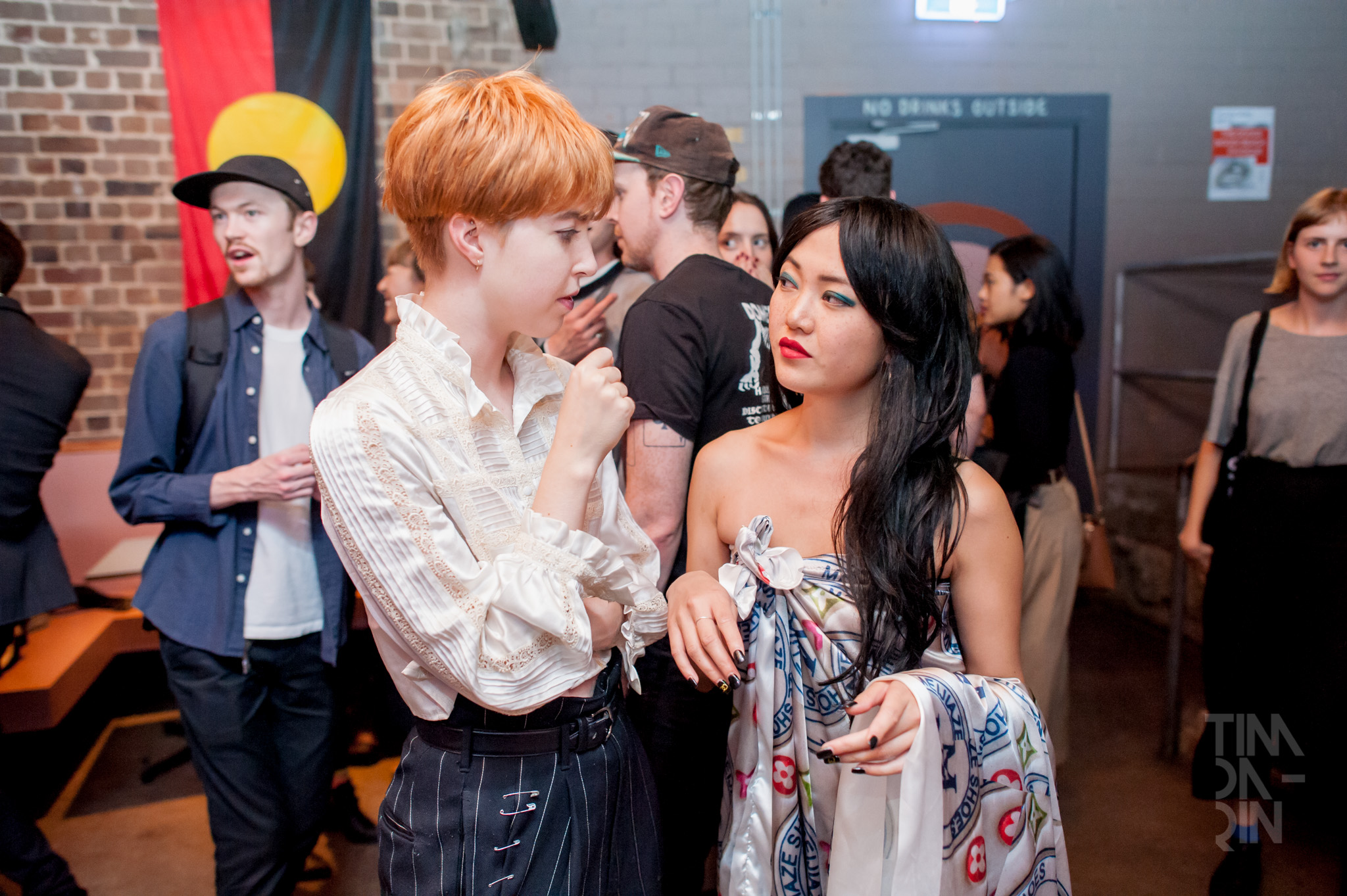 After pARTY #10 | Chun Yin Rainbow Chan
March 2017

For this edition of after pARTY, Chun Yin is constructing, selling and performing fakes. Shanzhai (山寨) refers to the counterfeiting of Western brands by Chinese companies; these fakes are sustained by parasitic relationships to the powerful and mainstream. Freda's will be transformed into an immersive exhibition of where nothing is as it seems. Be spritzed with counterfeit perfumes in the basement shopfront and view Chun Yin's exhibition of vapour and jelly works. Venture upstairs to lip sync to Chun Yin's dramatic fake performance or listen to her DJ Chinese trap music. Don't miss Lavurn Lee spinning tracks amongst installations of fake Coke bottles.


After pARTY #11 | Show Us Your Teeth
April 2017

For this edition of after pARTY you can have your cake and eat it too with Show Us Your Teeth! Step into the Freda's Day Spa where roaming performers attend to all your beauty wants and needs. BYO fluffy robe and cucumber mask as Show Us Your Teeth satirise stereotypical socially expected female beauty treatments. Feel good inside and out as you grab a slice of cake from their 'let them eat cake' performance or get pampered in 'The Beauty Spot'. After you become your best self let dance floor miracle Ariane grab you by the hips and transport you with her dance classics.


After pARTY #12 | Labours of Love Make or Break
May 2016

Winners are grinners! For this edition of after pARTY Make or Break want to celebrate your invisible labours of love. Feeling underpaid, undervalued and under-recognised? Do you put the bins out without being asked, apply unsuccessfully for grants and prizes, sing to your indoor plants or work overtime without pay? Have your labours of love recognised with a personalised trophy as Freda's is transformed into a suburban pool room stacked high with trophies... celebrating you! After receiving your rewards, pull your winning dance moves to triumphant tunes.


After pARTY #13 | Hannah Brontë
May 2016 | VIVID Sydney Edition

Get lost in the Pink Jungle as after pARTY welcomes Queensland based artist Hannah Brontë!

Weave your way through the Jungle floor at Freda's as Hannah Brontë creates an immersive cardboard and paper weaving installation filled with giant banana's. Pull shapes to jungle beats during performances by rappers Jesswar, Dawn Laird and Miss Blanks, and ascend to the dance canopy with Baby Mama and Sezzo Snot behind the decks! Get lost in a mash up of 90s and 2000s female Hip Hop and RnB video clips while sipping on some freshly made Jungle Juice.